Archive for 'Products'
I just love getting deliveries from my binders!  Here's a deluxe album with images matted in fine art paper and bound in luscious leather.  It features several stunning full sized panoramics and beautiful gilded edges.  Contact the studio to find out how you can get one for yourself!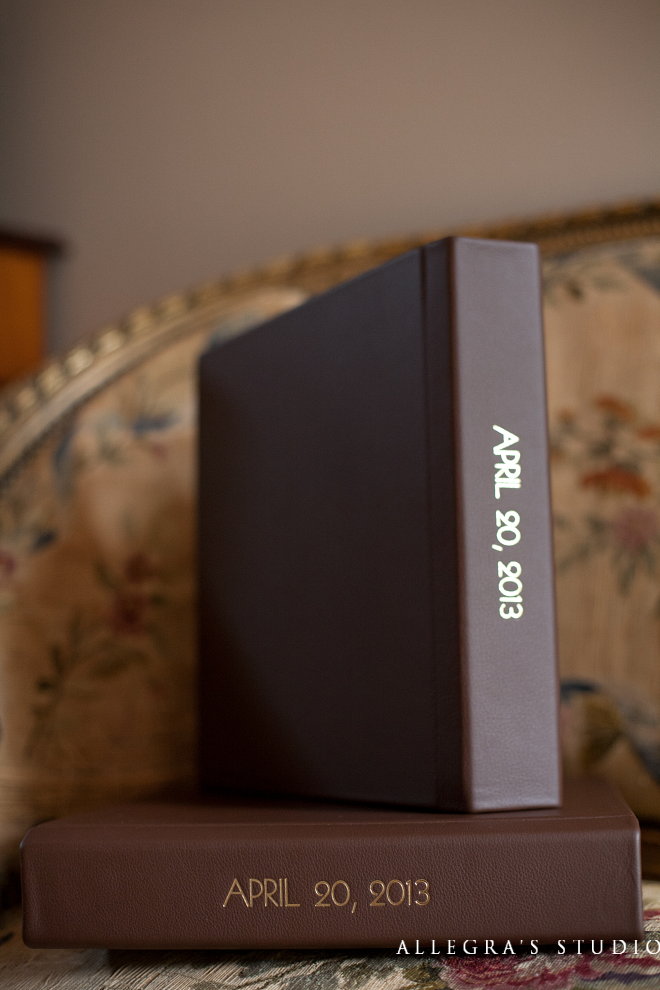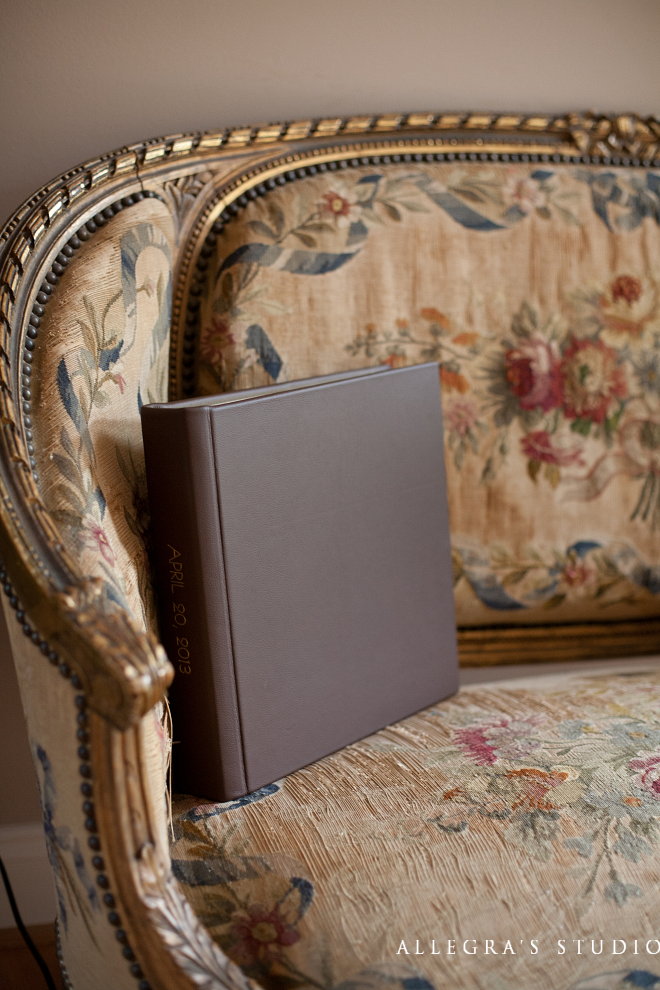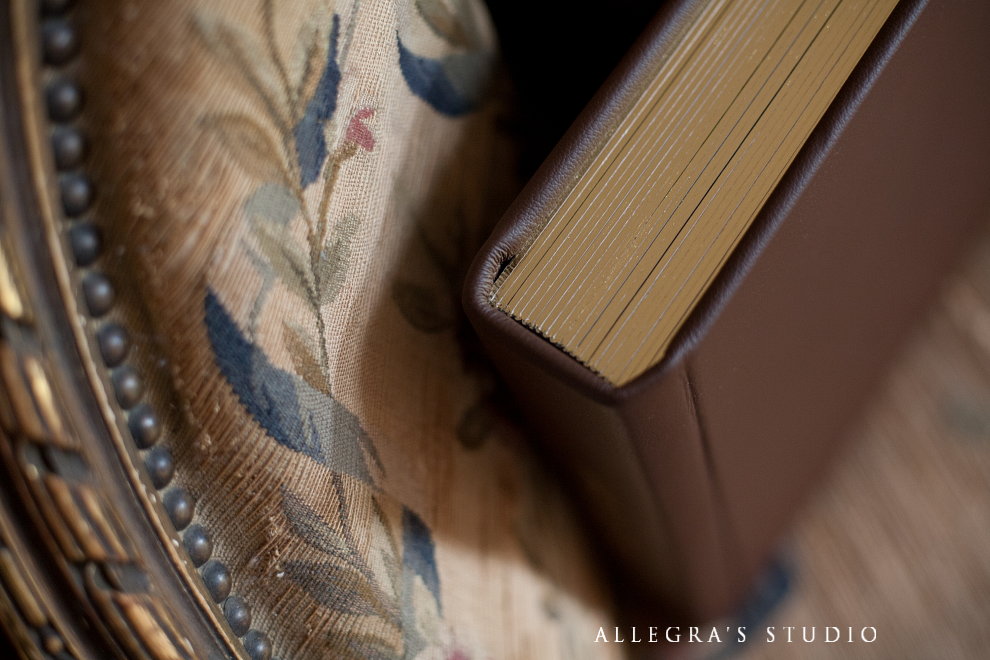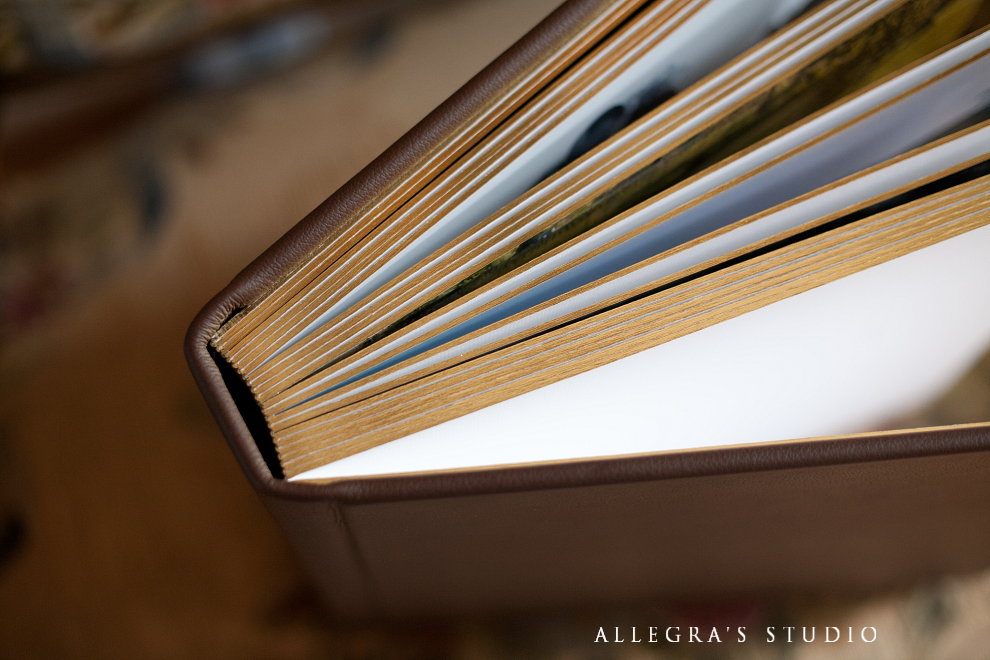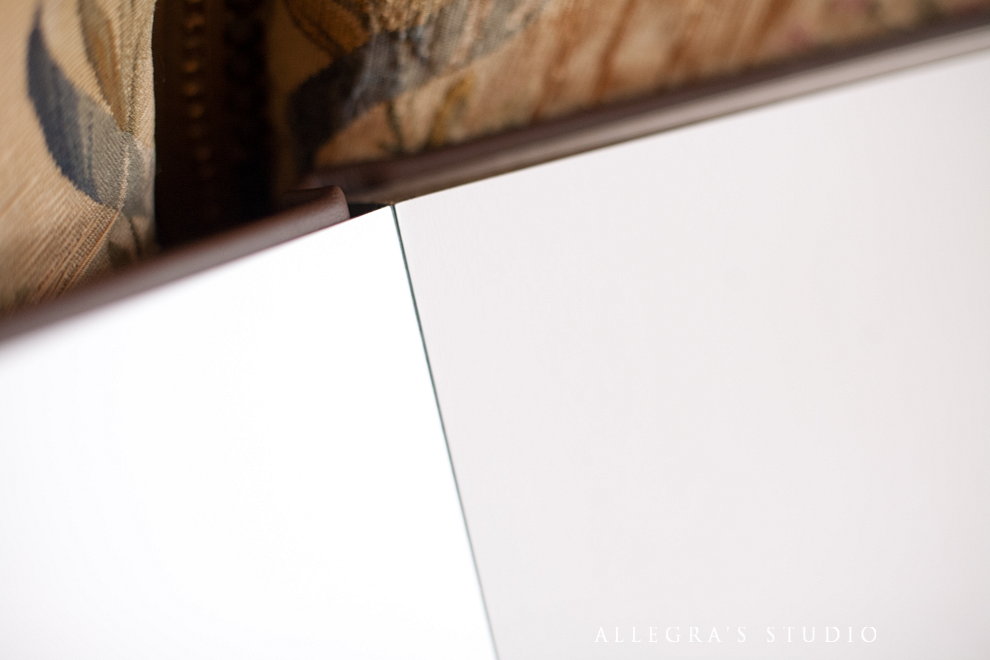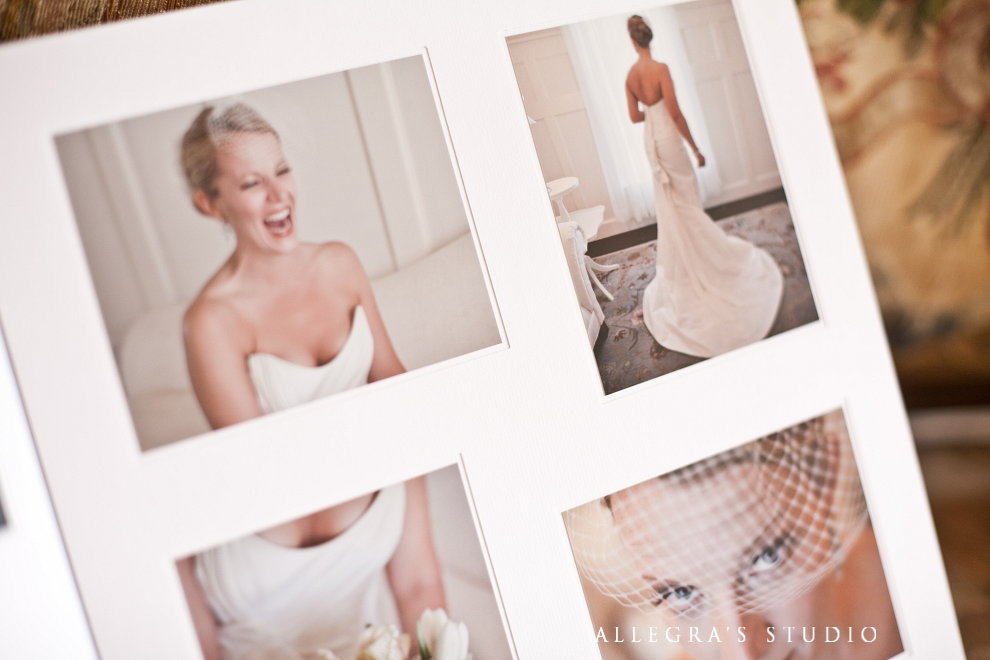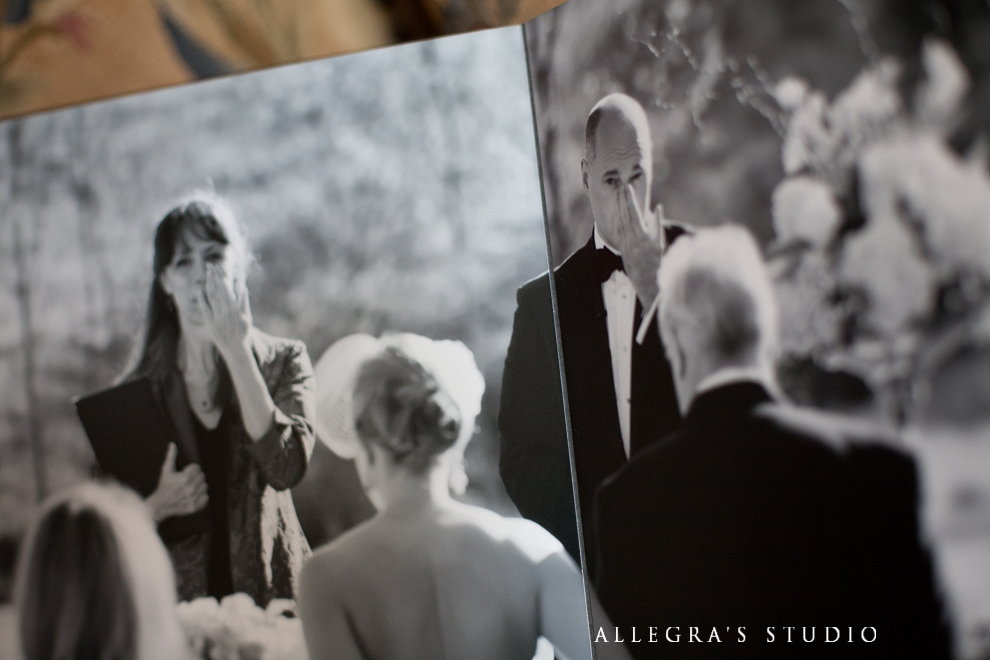 OMG this is the most amazing album!  In our continuous search for the very best, Allegra's Studio has expanded our existing relationship with a fabulous USA based album binder!  Locally constructed by hand these albums are just incredible works of art.  This latest album features a custom split toned cover with a floral image centered and lined in silver.  Inside, each image is beautifully highlighted with fine art white on white mats.  Thank you to Carrie and Patrick for allowing me to capture your wedding memories!
(click on the thumbnails to view larger)
Delivery day delivery day! I have the most fun getting big packages from my Fedex and UPS drivers!
First up, a value album for Kate and Jason (usually available only for portrait clients, I have made a limited number of these available this year for wedding clients)

see the entire design at this link.
and here's a fabulous storybook album with over 60 gorgeous images, lovingly retouched, printed on an heirloom fine art matte paper and ready for Terry and Sean's enjoyment!
It's been a great new year so far – lots of clients old and new ordering albums this month to get in on 2010 pricing.  I thought I would share some of the designs I've been working on!
I had an amazing local couple who selected an upgraded digital book and cover for their album – it's going to be a grogeous 11 x 14 size with a custom silk and leather binding!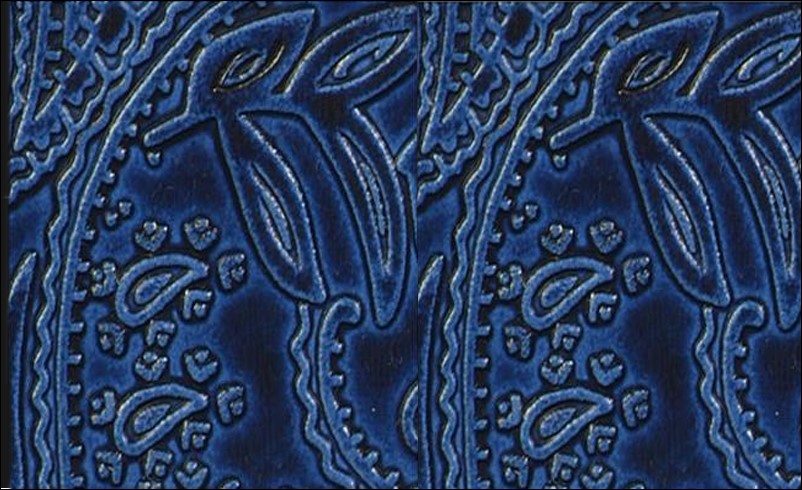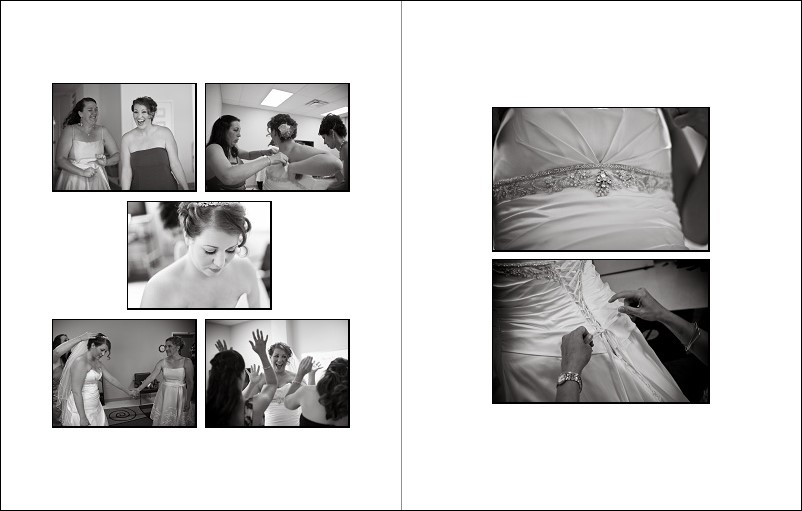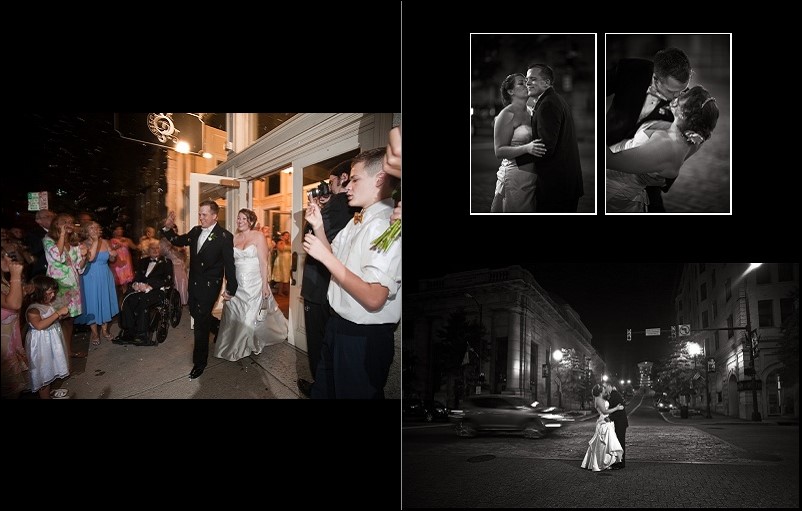 Here's a DC bride who was married at Holy Trinity in Georgetown and whose wedding reception was the the Westin Grand.  She wanted a more classic look to her matted album to match her sister's (whose wedding I photographed in 2005)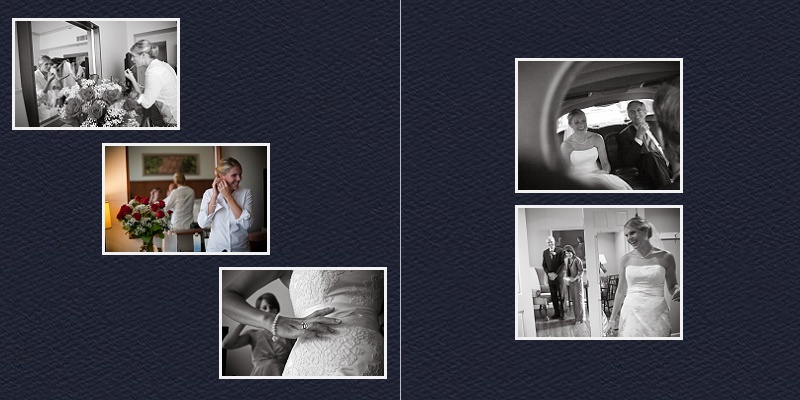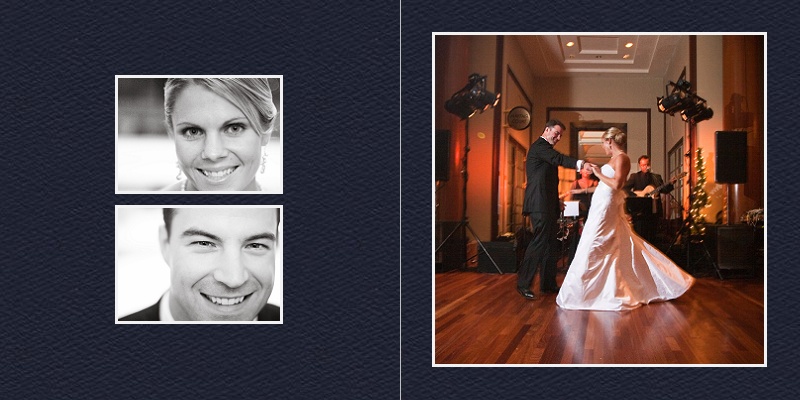 You can see the entire design at this link.
You may remember this bride from their styled engagement shoot around NYC?  Well there album is going to be just as fabulous!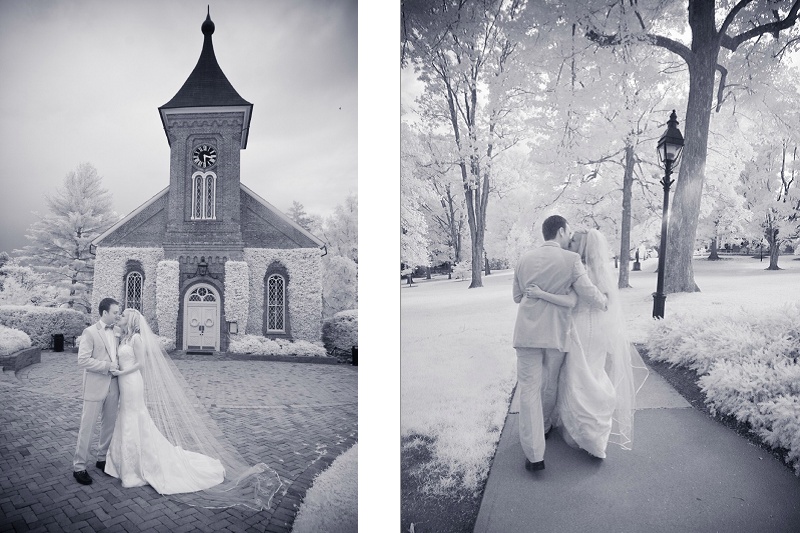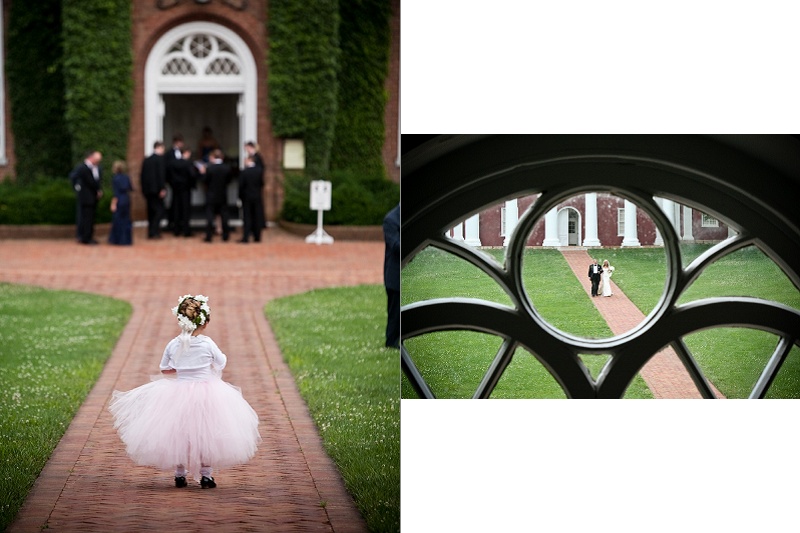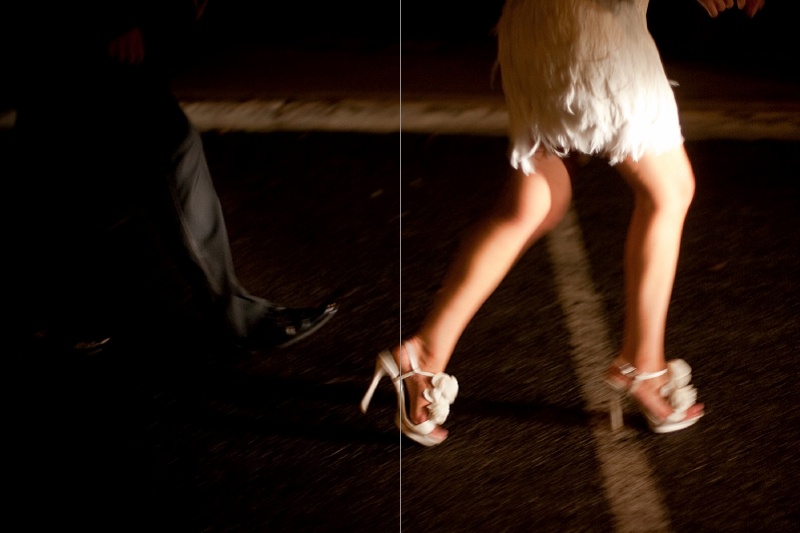 Their complete classic album design can be viewed here
And from another Washington and Lee bride, a value designed album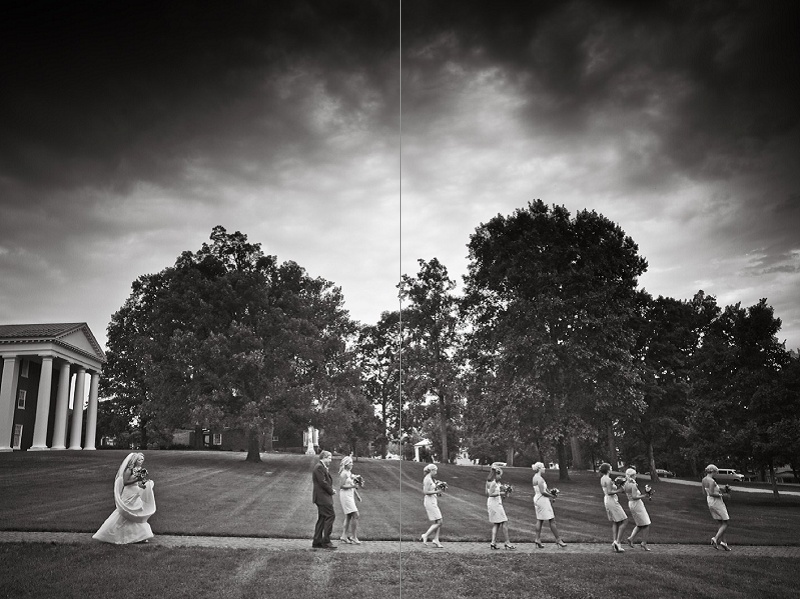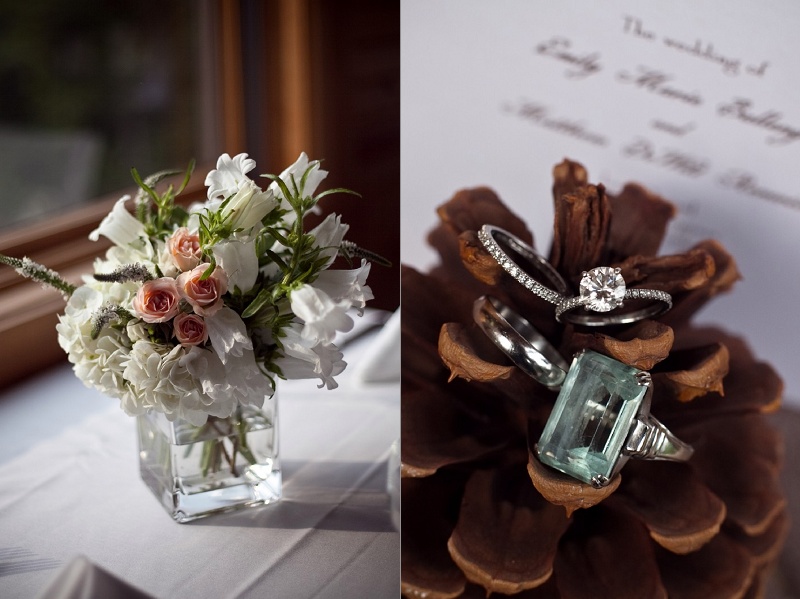 And here's a blast from the past – a 2002 bride contacted me about doing an album in duplicate since she now has two daughters and wants one for each daughter.  How fun is that?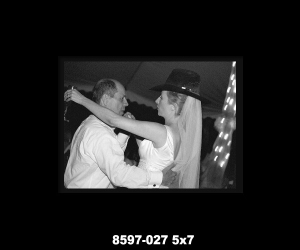 One of my very first national award winning prints was from her wedding!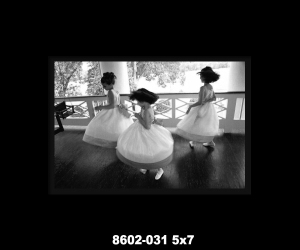 Hopefully we'll get working on hers next week!
Here's a simple fine art album created using the highlight images of the wedding day at Clifton Inn.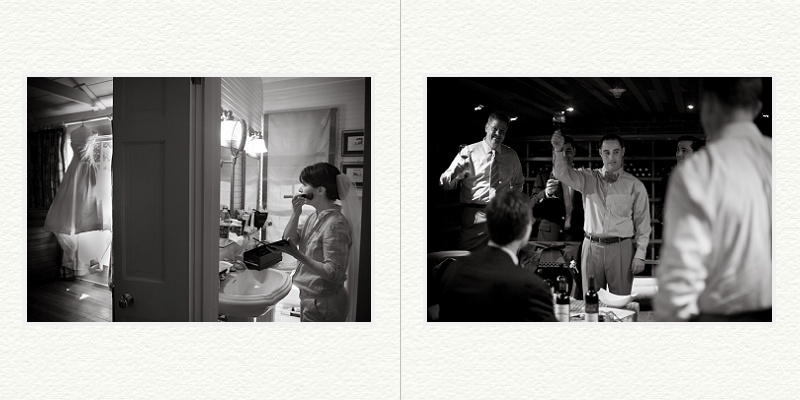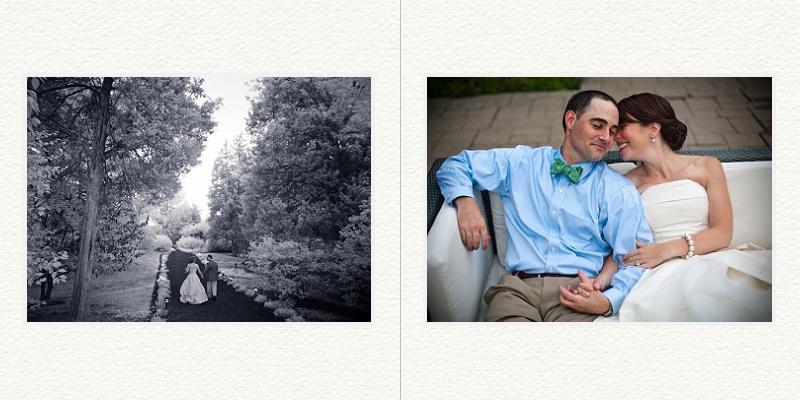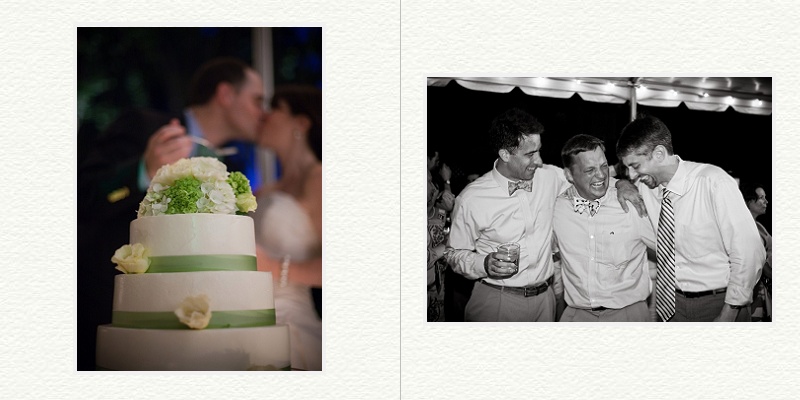 And here's the entire design for your viewing pleasure!
As always, image selection are made by my couples so they only get the pictures they want.  Each album is custom designed based on the type of album and the style selected.  And my couples have an opportunity to review their album design and make changes before we go to production.  These books are an INVESTMENT and I want to make sure they are PERFECT!  If you are a client of Allegra's Studio and you are ready to order your album, just give me a call – I'm happy to walk you through the next steps and provide as little or as much guidance as you need!  If you are not an Allegra's Studio couple but you want me to make your album, I am also happy to provide that service – again, just give me a call 434-384-0138 and we can talk about the details!
And finally, a lush vineyard wedding with high contrast colors and lots of family!  I designed this album with the bride at my side, another option that's available to my clients.  Just let me know!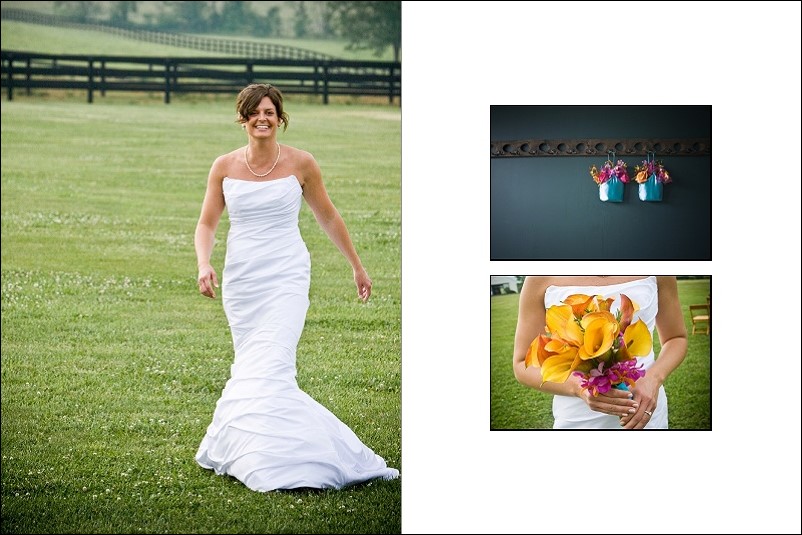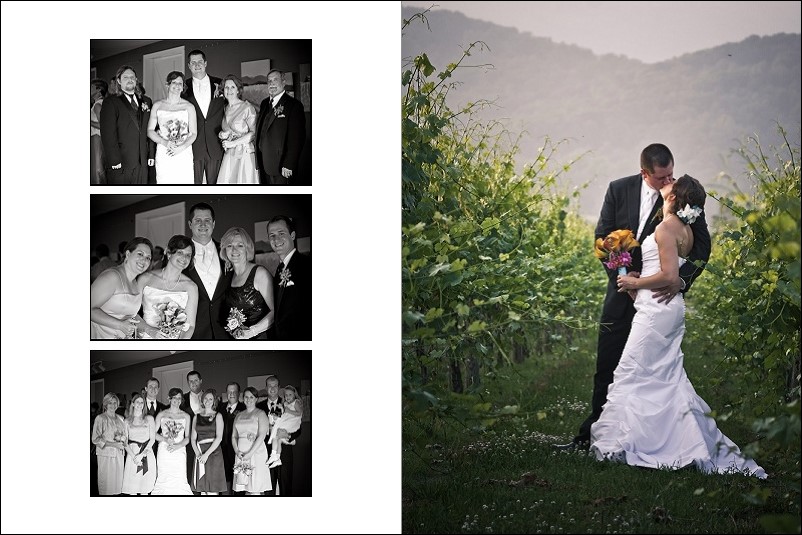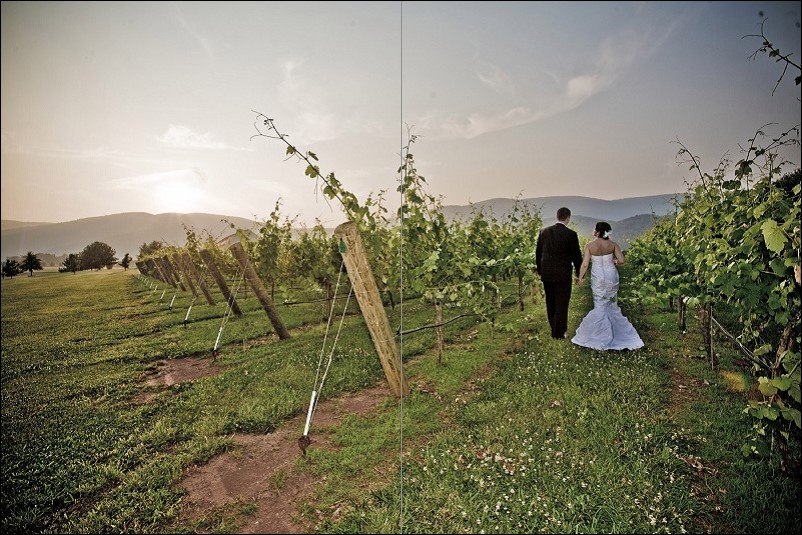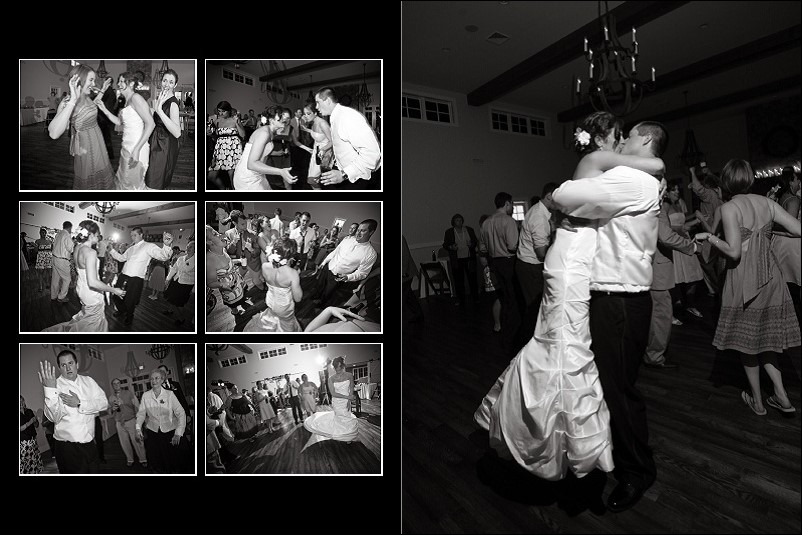 Have you had a session with Allegra this year?  (Or have one scheduled between now and December 10th?)  Then check out our gallery of holiday card designs available for all our clients.  Pricing starts at just $2 per card and the designs can be customized for you!  We also offer completely custom cards with reasonable design fees starting at $25.  And because a blog post isn't half as much fun without a picture, here's wishing for a white Christmas!
Please note all holiday designs are copyrighted Allegra's Studio and all cards are hallmarked with a discrete logo on the back.
Believe it or not, the holidays will be here sooner than you think! I'm working on albums, albums and more albums to make sure my happy couples have their books and their gifts (!) in time for the holidays!  As always, my albums are a collaborative process – using images mainly selected by my couples and then designing the books within the couple's style preferences.
Here are some recent designs
a bride's book – a custom story matted design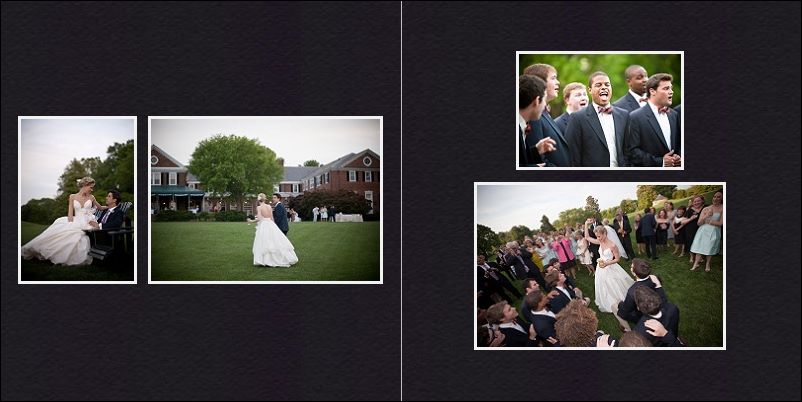 her parents' book – an matted fine art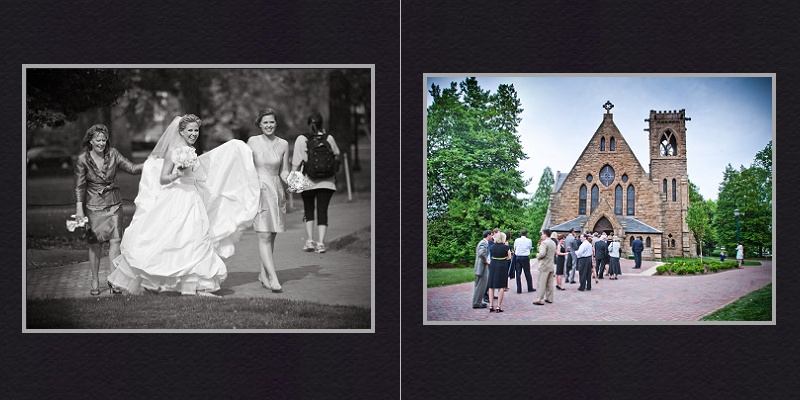 and her in-laws' book – a matted traditional book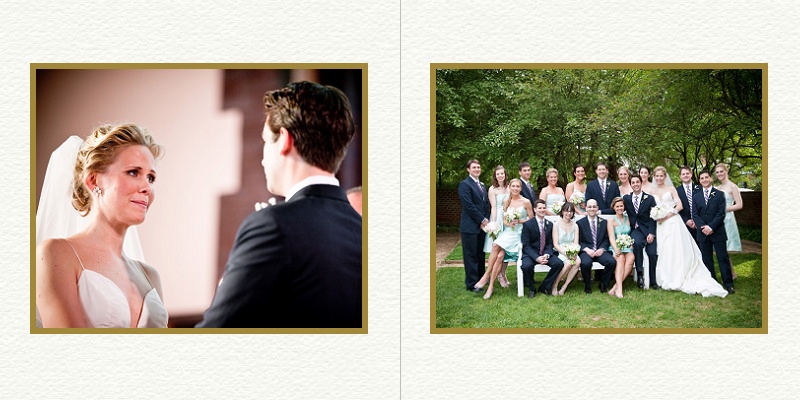 and this bride hasn't finished the selection for her album but she wanted to make sure their parents had books for Christmas presents!
her parents' – a custom story digital design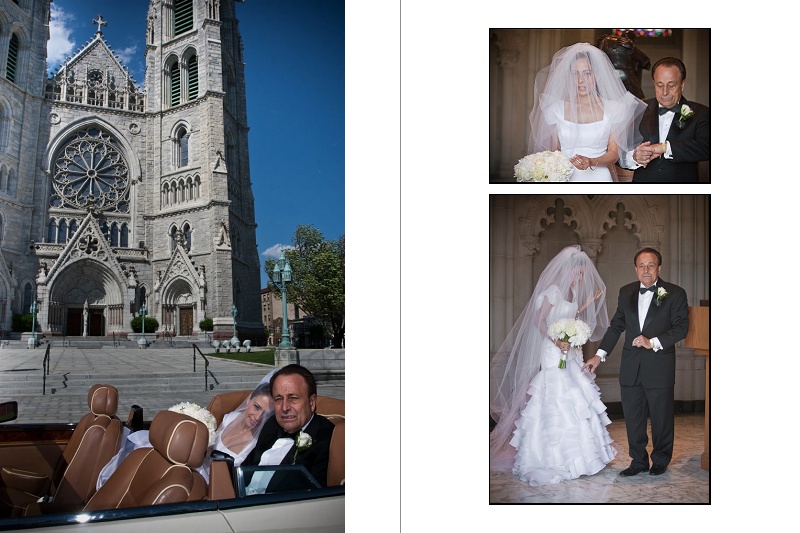 his parents' – a custom story digital design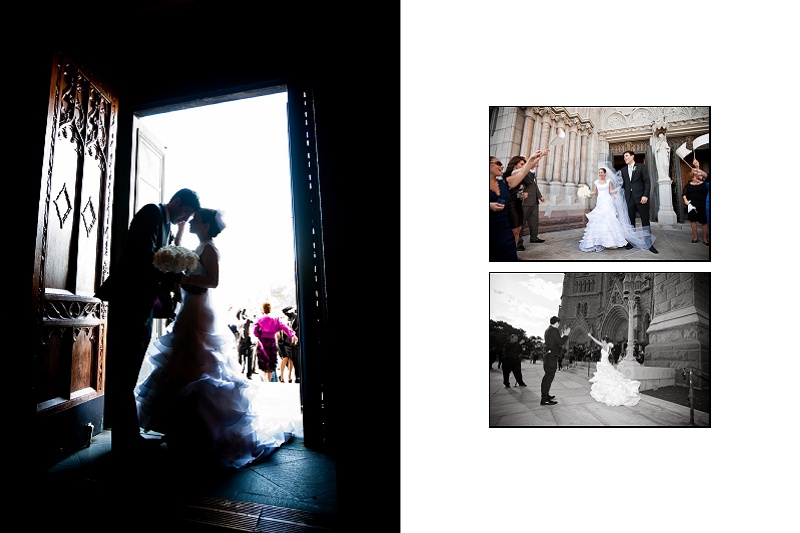 Please remember if you want your album guaranteed delivered in time for the holidays, you need to get me your order before the end of this month!
Just in straight from across the oceans!  The cover of this album is a combo of cream synubuck and metallic picture, the interior a mix of classic matted images with full page pictures – this is NOT your mom's wedding album!
I love that we can use the ACTUAL invitation inside the album… see it nestled behind the vellum cover sheet?
perhaps you can see it better here? 🙂
This was a change for me!  I don't make a habit of commercial work but every once in a while something comes up that I just cant resist  I've been commissioned to photograph a number of stunning antique porcelain mugs and tankards for a book on Chinese Export.  I can't show off too many pending publication but here are two of my favorites – the art direction was fairly strict as they had to "match" the other items being photographed around the world for the book.
this one was interesting – how do you show the amazing luminosity of an 18th century mug with varied thicknesses?
Proofs going out with box to match the wedding colors!
and album # one, a digital storybook style
and album # two, an upgraded storybook digital album!
I love these beautiful coffee table books!  And, if you get Lynchburg Living Magazine, you may recognize this family!